We're Your Best Choice for Tree Services
Backed by Over 10 Years of Experience
Certified & Insured to Get the Job Done
The Right Tools Used for the Utmost Results
Free & Detailed Quotes Provided
100% Guaranteed Satisfaction
FOR 24/7 EMERGENCY SERVICE. CALL US IMMEDIATELY.
What Our Customers Say About Us
Real Reviews From Real Customers
50+ Reviews
4/02/2022
Reliable, fast and on time
Green and Ballard Tree Service crew made my family happy. The service was prompt and the job was completed faster than I imagined.
3/19/2022
Great Service
Excellent and professional people. They were a pleasure to have around. Adam was always keeping me updated as to their progress.
3/01/2022
Very Professional
They had the tree removed the same day the tree fell. They did such a good job, we hired them to remove other dead trees.
Certified Oklahoma City Tree Service Experts
Serving Oklahoma City County with Over 10 Years of Combined Experience
Greene and Ballard Tree Service is a family-owned tree service with over 10-years of experience caring for the natural landscape of communities in Oklahoma City & Oklahoma County. Our goal is to provide exceptional tree services to all residential and commercial clients looking to maintain or improve the natural surroundings of their homes and businesses.
How Can We Enhance Your Property
Greene and Ballard Tree Service in Oklahoma City
. Call Us Today For All Your Tree Service Needs.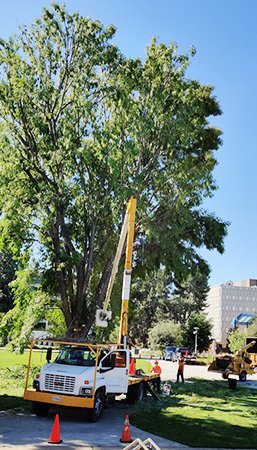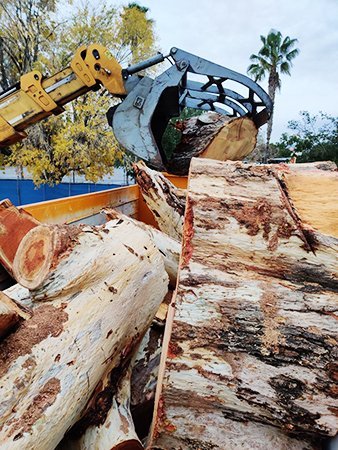 Your Certified Oklahoma City Tree Experts!
Dedicated to Providing Our Customers with Exceptional Services

Certified Arborists
A Certified Arborist in Oklahoma City is a dedicated professional that has many years of experience and formal training. We guarantee that all of our projects are managed by a Certified Arborist Oklahoma City for your protection and peace of mind.
Safest Tree Removal Oklahoma City Methods
We always use the SAFEST tree removal Oklahoma City methods for your property's safety, to ensure efficiency, and to promote safety! We strive to save every tree we can, but sometimes tree removal is necessary.
Expert Tree Service Business
We are a local family owned and operated tree service and tree care company in Oklahoma City, OK. We give you the promise of our hard work, dedication, and decades of expert experience.
Happiness Guaranteed
We provide professional and affordable tree care company for our clients. We'd love the opportunity to work with you and show why our exceptional service sets us apart from the rest.
Tree Care Oklahoma City Tree Service
While trees may have a longer lifespan than most of the other living things – trees can live for centuries – they do die. Dead trees are unattractive and often decay and rot, which increases their risk of falling and causing significant damage. Removing the dead trees, however, creates space for new, healthy trees and eliminates risks. 
Operating in Oklahoma and the neighboring regions, we help property owners with safe tree removals. Over the years, we have invested in new, advanced tools – these make the most complicated procedures safe for us. Our tree service team has removed trees in the most complicated situations – armed with decades of experience, we bring down the most complicated trees without causing property damages.
Why You Should Work With Professional Tree Service in Oklahoma City Providers
Why Work with Tree Removal Professionals
1. You May Save Your Tree
In Oklahoma, trees are often removed when they suffer from advanced – and untreatable – diseases. For a homeowner, however, distinguishing between treatable and untreatable trees may be impossible. This means that DIY tree removals can lead to the removal of treatable trees. 
Working with professionals allows an arborist to inspect the tree ahead of removal. If the arborist determines that the tree can be treated, he/she will advise against removal and recommend the best treatment options. 
2. Safety for Your Home 
If a large tree falls on your house, the resulting damage could cost you a lot of money to fix. And while you may assume that you have complete control over your tree's falling direction, a sudden change in the wind direction could push the tree in the wrong falling path. 
Letting professionals help you with removing a tree eliminates the need to worry about property damage. Using advanced tools, the professionals will bring the tree down without touching your home. 
3. Insurance 
While professionals do try their best to eliminate the possibility of property damage, some trees may cause some unexpected damages. The best tree removal professionals are always insured. If a tree breaks a window or damages part of your roof, the tree service provider will use their insurance to fix the damage. 
4. You Avoid Injuries 
When removing a tree, it is easy to get caught in trying to avoid property damage to the point you forget about yourself. In circumstances like that, you may find yourself in the tree's falling path. If the tree lands on you, you will probably have to spend months in the hospital. 
When you let professionals handle tree removals, you avoid significant injuries. The amount you pay the tree removal professionals is much less compared to the amount you would have to spend on treatment costs. 
5. You Benefit from Stump Removal 
If you are removing a tree to create space for a property development project, you will probably want to remove the stump too. Working alone, you may spend days digging around the stump to get it out. 
Tree removal professionals, however, make stump removals simple. Using their stump grinders and other advanced tools, the professionals will remove the stump quickly, allowing you to continue working on your development project. 
6. You Benefit from Cleanup
You probably do not want to have tree logs, branches, and sawdust lying around in your home. In addition to making your home look messy, the waste can turn into a hazard with time. 
When working with tree removal professionals, you won't have to worry about cleaning your home. The professionals will put the waste in their trucks and take it to the nearest dumpsite after tree removal.
When Should You Invest in Tree Removal?
When a tree is dead 

If a tree has an untreatable health problem

If the tree's roots are damaging your concrete floor 

If you have a large number of trees occupying a small space

If a tree is outgrowing its allocated space

If you would like to replace a non-native tree with a native option