We're Your Best Choice for Tree Services
Backed by Over 10 Years of Experience
Certified & Insured to Get the Job Done
The Right Tools Used for the Utmost Results
Free & Detailed Quotes Provided
100% Guaranteed Satisfaction
FOR 24/7 EMERGENCY SERVICE. CALL US IMMEDIATELY.
What Our Customers Say About Us
Real Reviews From Real Customers
50+ Reviews
4/02/2022
Reliable, fast and on time
Green and Ballard Tree Service crew made my family happy. The service was prompt and the job was completed faster than I imagined.
3/19/2022
Great Service
Excellent and professional people. They were a pleasure to have around. Adam was always keeping me updated as to their progress.
3/01/2022
Very Professional
They had the tree removed the same day the tree fell. They did such a good job, we hired them to remove other dead trees.
Certified Oklahoma City Tree Service Experts
Serving Oklahoma City County with Over 10 Years of Combined Experience
Greene and Ballard Tree Service is a family-owned tree service with over 10-years of experience caring for the natural landscape of communities in Oklahoma City & Oklahoma County. Our goal is to provide exceptional tree services to all residential and commercial clients looking to maintain or improve the natural surroundings of their homes and businesses.
How Can We Enhance Your Property
Greene and Ballard Tree Service in Oklahoma City
. Call Us Today For All Your Tree Service Needs.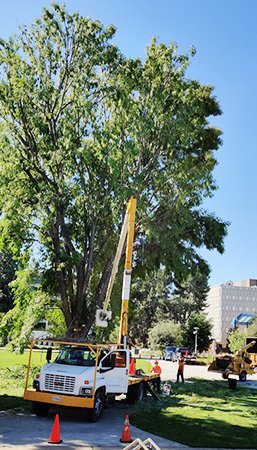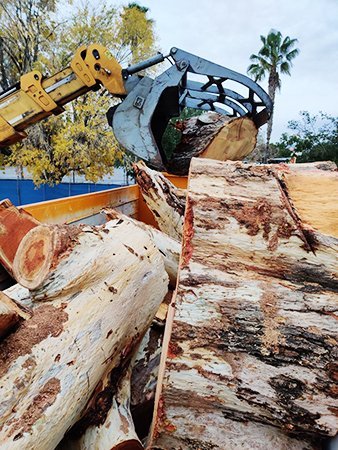 Your Certified Oklahoma City Tree Experts!
Dedicated to Providing Our Customers with Exceptional Services

Certified Arborists
A Certified Arborist in Oklahoma City is a dedicated professional that has many years of experience and formal training. We guarantee that all of our projects are managed by a Certified Arborist Oklahoma City for your protection and peace of mind.
Safest Tree Removal Oklahoma City Methods
We always use the SAFEST tree removal Oklahoma City methods for your property's safety, to ensure efficiency, and to promote safety! We strive to save every tree we can, but sometimes tree removal is necessary.
Expert Tree Service Business
We are a local family owned and operated tree service and tree care company in Oklahoma City, OK. We give you the promise of our hard work, dedication, and decades of expert experience.
Happiness Guaranteed
We provide professional and affordable tree care company for our clients. We'd love the opportunity to work with you and show why our exceptional service sets us apart from the rest.
Tree Care Oklahoma City Tree Service
In Oklahoma, trees serve the ornamental role. They create an aesthetically appealing look, which, in turn, raises the overall value of the property. With time, however, trees lose their natural crown shape, developing overgrown limbs that destroy the appearance of a property. This is where tree trimming comes in – proper trimming helps restore the attractive appearance of trees. 
We handle tree trimming on commercial and residential properties in the city of Oklahoma. Years of experience, our ability to pay attention to details, modern tree service gear, and our ability to make the most complicated procedures safe make us the go-to tree trimming near me company in Oklahoma. Charging affordable prices for all trees, we make professional trimming accessible to everyone.
Why You Should Work With Professional Tree Service in Oklahoma City Providers
Why Work with Professional Tree Trimmers?
1. You Avoid Tree Damage 
Watching someone trimming a tree can give you the idea that the procedure involves removing random branches. Trimming a tree, however, is a complicated procedure that requires those handling it to understand tree biology and the impacts of removing specific branches. 
Professional tree trimmers have undergone professional training to equip them with tree trimming knowledge. They know which branches to cut to give your tree an attractive appearance without compromising its health. 
2. Safety for Your Home 
Trimming a tree involves removing branches from the crown and bringing them down. If you are handling the tree maintenance procedure alone, controlling the large limbs may be impossible. If you have utilities under the tree, these may suffer significant damages caused by the falling branches. 
Professional tree trimmers use ropes to bring branches down when a tree is standing next to utilities. This ensures safety for your home, eliminating the possibility of spending thousands on repair costs. 
3. You Avoid Injuries 
The average homeowner will not have the safety tools needed when trimming a tree. Relying on natural balance to remain on the tree crown puts you at the risk of falling. If a tree is small to medium-sized, you may suffer broken limbs and survive. If the tree is extremely large, you may be at risk of losing your life. 
A tree trimming near me company will have bucket trucks and harnesses to ensure maximum safety when trimming a tree. When you let professionals replace you on a tree, you will be avoiding expensive treatment costs. 
4. You Discover Diseases Early Enough 
Tree diseases are pretty common in Oklahoma. The good news, however, is that most of the diseases can be treated if discovered early enough. 
Working with a tree trimming near me company gives you access to an arborist. An arborist will tell when a tree is suffering from a disease – even when the symptoms are yet to become too visible. The arborist will recommend the best treatment options to restore the tree's health. 
5. You Benefit from Professional Cleanup
Trimming a tree can be quite messy. The procedure removes branches and leaves from the tree crown and puts them on your landscape. When working alone with your bare hands, cleaning after tree trimming can take too much time. 
A tree trimming near me company, however, will have cleanup crews and machines to speed up the process. Professional tree trimmers will leave your compound better than they found it.
The Importance of Trimming a Tree
Removing diseased and pest-infested limbs, tree trimmers improve tree health. 

Working on overcrowded crowns, professionals remove the excess branches, giving you a better view of the surrounding areas. 

When you start trimming a tree at a young age, you can train it to adopt a growth habit that best suits your landscape. 

Tree trimmers remove risky branches, keeping them from falling unexpectedly and causing injuries or damage to your home. 

Proper trimming improves the silhouette and shape of your trees, making them complement landscapes features. This leads to a higher value for your property. 

A tree trimming near me company will help you get rid of low-hanging branches, clearing roads and pathways.